Cirrus Training Center expands services and offers two new examiners
5.8. 2022
We are very pleased to announce that our Cirrus Training Center is now able to offer two Cirrus Standardized Examiners certified under Part-FCL.
Pilots and instructors Martin Micek and Ales Vesely are now authorized to conduct PPL(A) skill tests, SEP(land) proficiency check and instrument rating check and revalidations.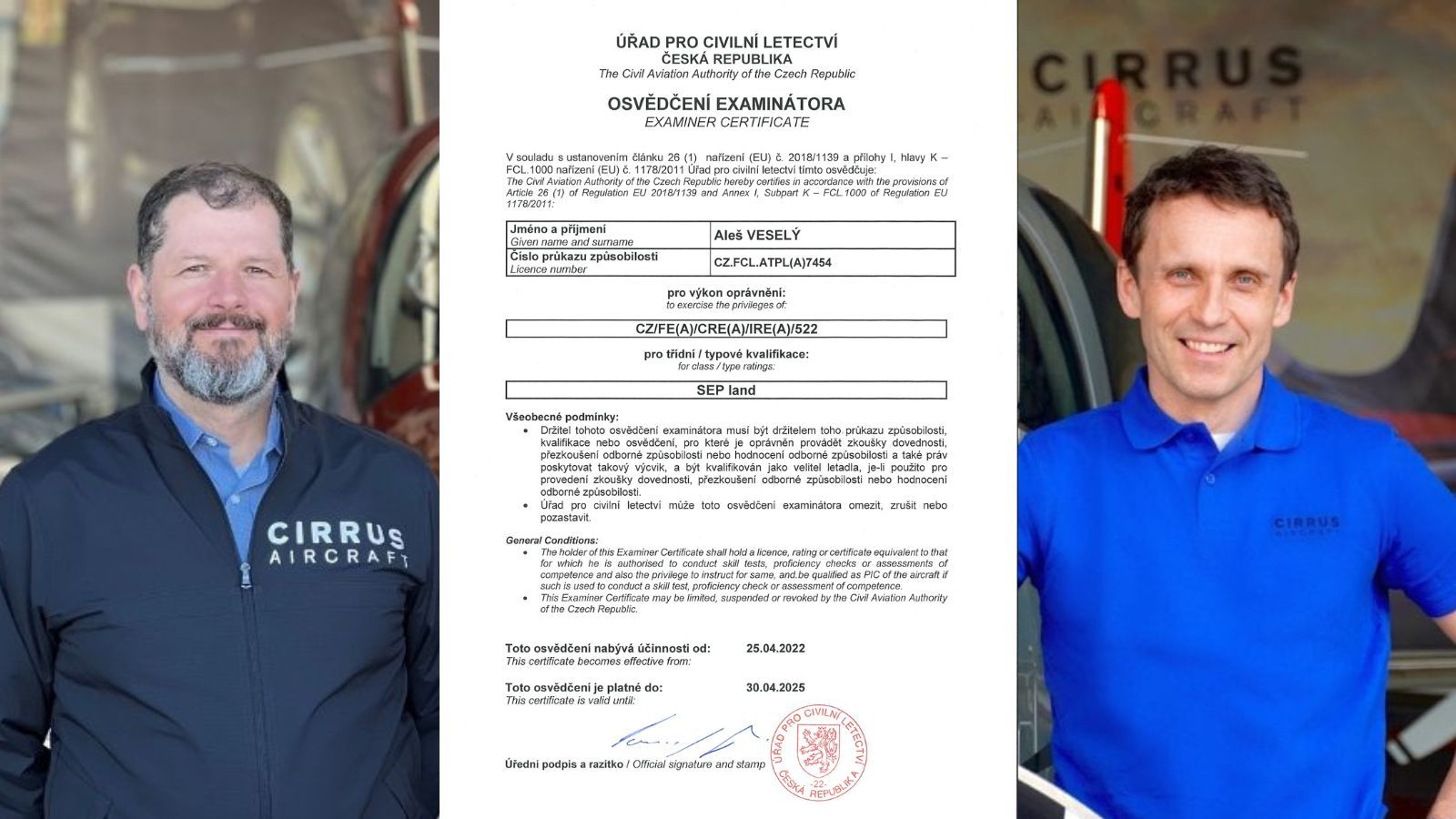 All our professional flight instructors are experienced pilots with many years of practice, who have also received extensive flight training on Cirrus Aircraft. Cirrus Aircraft's strict safety policy, standardized flight operations manuals, curriculum and procedures ensure that your flight training will be consistent with Cirrus' worldwide standard of pilot training.


So don't hesitate to contact us if your qualification is about to expire or you can't decide which training centre to choose. Now our services are complete - from the beginning of training to the skill test with a Cirrus standardized examiner.